Arbutus Dental Clinic is dedicated to excellence in all aspects of patient care.
We are committed to acknowledging and respecting our patients' individual wants and needs. To providing our patients with the knowledge to make informed decisions regarding their dental treatment, and providing the highest quality of dentistry and service by our commitment to personal and professional growth, through life long learning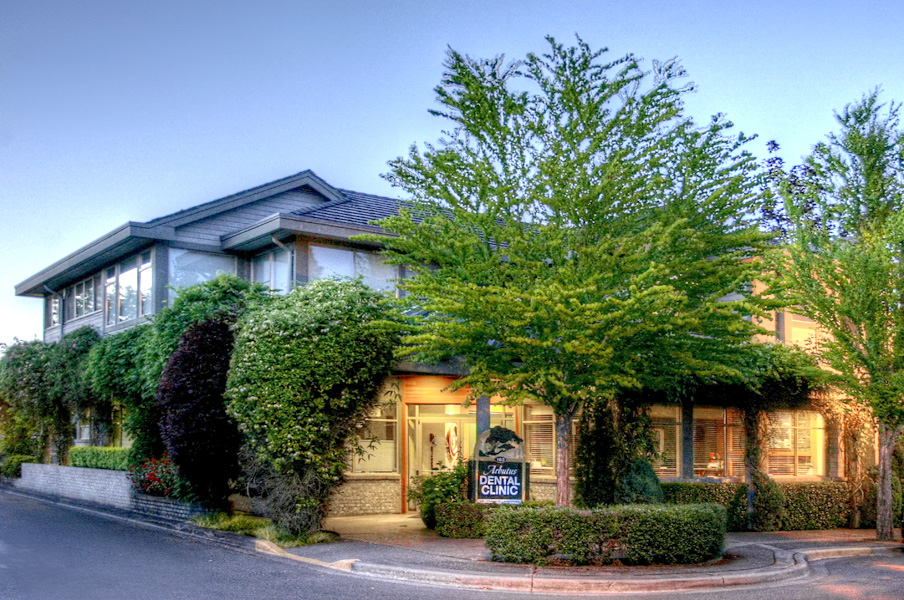 Established in '98 and located in the seaside town of Qualicum Beach, Arbutus Dental Clinic's team includes two dentists, five administrative, four dental assistants, a sterile bay assistant, and eight dental hygienists. Serving the Oceanside communities of Parksville, Qualicum, Bowser, Deep Bay and more.
Meet Our Team
Keeping Our Patients and Team Members Safe 
As it has always been, infection control will continue to be our guiding principle. Over the past year, we have been carefully planning and evaluating our operating protocols in order to ensure we're doing everything we can to protect our patients and team members. To achieve this, we have implemented new policies and purchased new equipment to meet or exceed the guidelines set out by the BC Ministry of Health Restart Plan and the College of Dental Surgeons of British Columbia. In the dental profession we have always followed strict hygiene and sterilization practices as a matter of everyday universal precaution. Our team is ready and prepared to implement these additional measures for your safety.
Appointments will be managed to allow for social distancing between patients. That might mean that you will be offered fewer options when scheduling your appointment, and it may not be with your usual hygienist.
Please Monitor your health for COVID-19. We urge you to visit the following website: bc.thrive.health and review the self-assessment tool.
**Please contact us if you are unwell so we can reschedule your appointment as soon as possible.**